Feuerland Black Label stands for highly strategic or tactical games for advanced gamers.
In Ark Nova, you will plan and design a modern, scientifically managed zoo. With the ultimate goal of owning the most successful zoological establishment, you will build enclosures, accommodate animals, and support conservation projects all over the world. Specialists and unique buildings will help you in achieving this goal.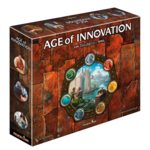 Age of Innovation is a standalone game set in the world of Terra Mystica.
Various communities inhabit this world, residing in different landscapes and competing to construct their buildings and cities. In each game, new combinations of communities, their native landscapes, and purchasable abilities are formed, ensuring that no two games are alike.
In the 1980s, a ruthless battle raged in Sicily, known as the Second Great Mafia War, as Mafia families fought with and against each other for dominance in southern Italy.
La Famiglia can only be played with four players, with two players forming a team that competes against the other team. You have six Mafia families to choose from, each with different strengths and weaknesses. You'll fight for individual territories and regions, aiming to gain the greatest control over the island in four (or fewer) rounds.

Feuerland Blue Label stands for games that provide lots of fun
with simpler rules.
Puzzling and Animal breeding: Designer UWE ROSENBERG is at his best!
In New York Zoo, you are constructing an animal park. Build animal encounters, introduce new animals and raise their offspring. The gameplay is straight forward as you have only two turn options: Puzzle a new enclosure tile into your zoo area or gain new animals to populate your animal encounters.
Update on the availability of Feast for Odin and Fields of Arle (as of November 22th 2023)

Europe:
Fields of Arle and its expansion Tea & Trade have just arrived in our warehouse! They will be shipped to Asmodee UK and Asmodee Nordics shortly and should be available in shops again in December.
We understand Feast for Odin and The Norwegians expansions are sold out almost everywhere. A new reprint for both is being started and we expect those games to be in shops again in April/May 2024.

North America:
Fields of Arle and its expansion Tea & Trade have just arrived at Asmodee North America and should be distributed to shops quickly. They should be in shops again in December, maybe even before the end of November.
We understand that for Feast for Odin base game, Asmodee North America has very little stock left and it will be sold out soon. The Norwegians expansion is already sold out. A new reprint for both is being started and we expect those games to be in shops again in April 2024.
With A Feast for Odin Uwe Rosenberg has gone all out and created a heavyweight strategy game – both in terms of content and physical components. With over 3 kg of material to play through, the central element – the puzzle-like placement of goods on your personal board – brings a completely new gaming experience to the world of strategy games.
Fields of Arle is the most autobiographical of all Uwe Rosenberg's games. It is set in the village where his father was born, and his parents got married. Uwe's deep attachment to this game is evident from the fact that he personally wrote a companion booklet of 36 pages about East Frisia and its history, which is included with this edition.
In Terra Mystica, you take on one of 14 factions and transform landscapes on the game board into your home terrain to build your structures. The proximity to other players' buildings may limit your expansion, but it also brings advantages during the game. It is this tension that gives Terra Mystica its appeal.
Gaia Projekt takes all the lovers of the classical strategy game Terra Mystica into a new place: Out in space!
You take on one of 14 factions and colonize the planets of a galaxy by constructing buildings on them. These buildings can be upgraded in various directions throughout the game, granting you access to more resources and actions. Six research areas are available to help you advance your expansion in the galaxy faster and more efficiently than your opponents.
With the help of two clever production wheels, you generate glass and bricks and manage your resources for the production of these goods. On your player board, you shape the landscape to your advantage and construct various buildings to gain benefits during the game.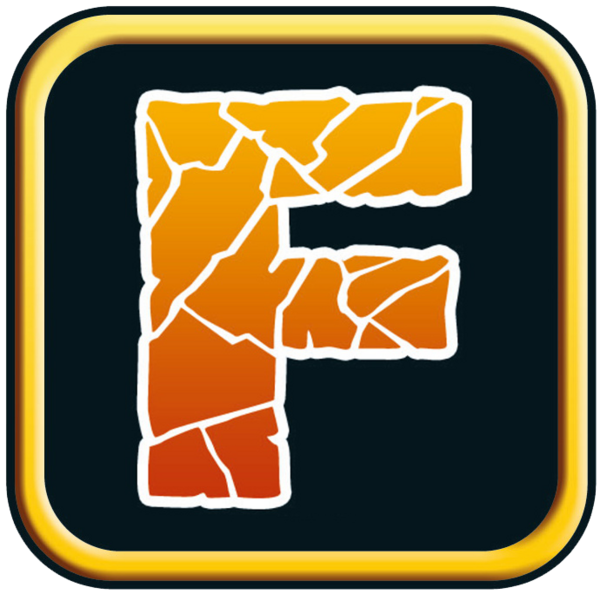 About us
Feuerland (Tierra del Fuego) was founded by Frank Heeren and Uwe Rosenberg in 2012. Class-mates since geography 101, they have been staying friends through their common passion - board games. While Uwe soon started to design games for a living and has had great success with his games Bohnanza and Agricola, Frank became a programmer and was 'just a gamer' for a long time.
At the end of 2011, however, Terra Mystica allowed Frank to go one step further: he founded Feuerland together with Uwe.
The name and place Feuerland symbolizes adventure, tension, and mystery - a nice composition for a great game night, and a source of imagination and inspiration!
Service

If you own the English version of Ark Nova, Age of Innovation, Gaia Project, Odin, La Famiglia, New York Zoo or Terra Mystica and need help with missing or misprinted parts, please choose:
For North America and Australia service requests are handled by our partner Capstone Games.
For South East Asia service requests for English copies are handled by our partner CMON Asia.
For Europe please click here for our service form.